Stemming from our conviction that it is time to advance a new U.S. Policy towards the Israeli Palestinian
conflict that is based on genuine justice and security for both Israelis and Palestinians, "DC Riders for Peace" is launching an advertisement campaign today urging an end to U.S. military aid to Israel. This campaign is sponsored by DC area human rights groups and supported by individual peace advocates. The ads will be posted inside Washington Metro Area Transit Authority (WMATA) Metrorail trains for the next 4 weeks.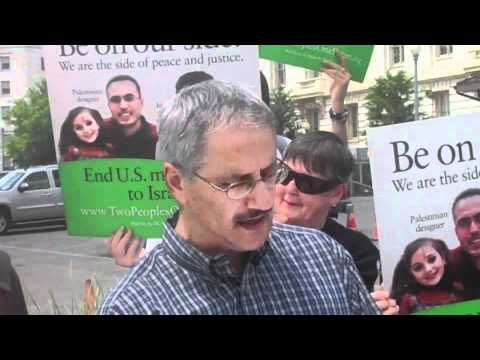 The "DC Riders for Peace" campaign comes on the heels of the promising "Arab Spring" and calls for an
open public debate and assessment of our current U.S. policy of unconditional support for Israel that has proved counterproductive to Israelis and Palestinians as well as our own long-term national interests. The "DC Riders for Peace" campaign intends to promote a long lasting just peace; advance our national interest and security; and spark critical discussion to begin formulating a new political paradigm based on the interests and well being of Palestinians, Israelis, and the United States.